are they coming? Or should I sell my bike now?
Hi! If you're talking about choreographed classes more like the Soulcycle classes most of the Peloton classes aren't really that style although they may throw in some tap backs and things here and there. There are some classes called "Groove" classes which are more like that.
What is a Groove Class? A choreography driven ride. Portions of the rides are executed through movement patterns using the beat of the music. What Our instructors Say What do you love most about teaching this class? Emma: I love that this class feels like a big dance party. Every song that I...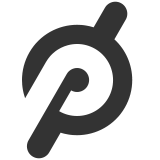 blog.onepeloton.com